Create an Organic Safe Haven with Delilah Home
The health impact of our exposure to everyday home items like bedding and towels is enormous. In this feature, we're sharing what you need to know to create a safe, healthy, and non-toxic home. Plus – you'll find an amazing special on Delilah Home's exquisite products.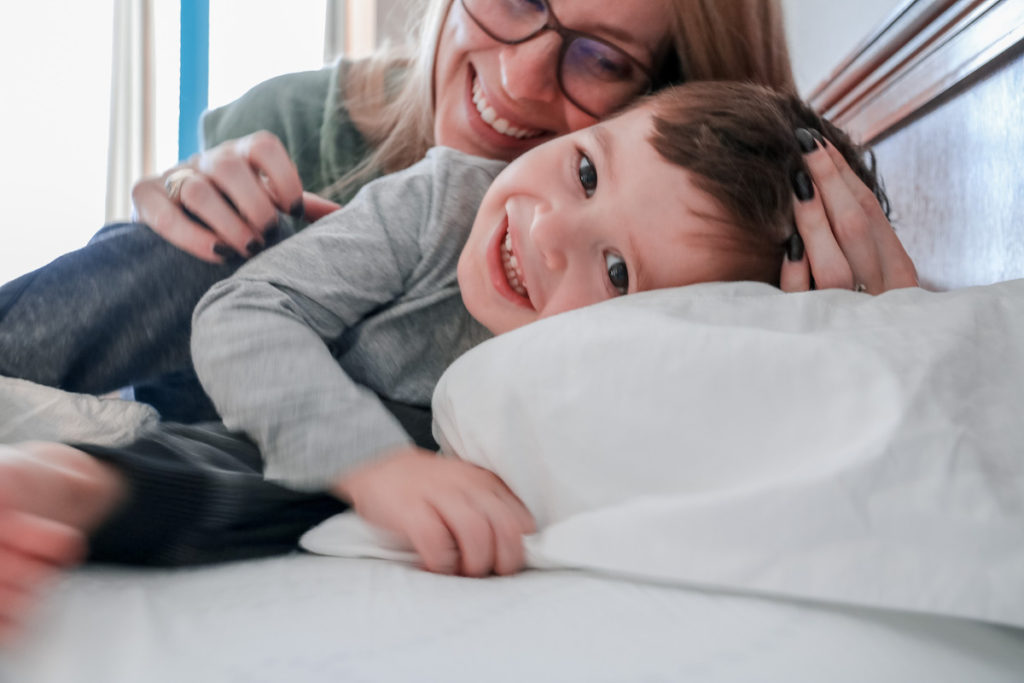 image by Healthier Hannah
If you've read up on endocrine disruptors, you're aware of how common household items like mattresses, bedding, and towels are often made from materials that can cause chronic health conditions. Another worthwhile concern is the harm these chemicals do to the environment. We're continually asked for recommendations on household items that are not only safe for families but that also foster a chemical-free, healthy indoor environment.
So we are thrilled to introduce you to the outstanding products and extremely kind people behind Delilah Home. An emerging new home textile company where sustainable home living meets pure comfort and luxury, Delilah Home is a global brand that truly cares and believes in being stewards of the communities it serves.
Founder and CEO Michael Twer named the company after his beloved dog, Delilah (who has a harrowing story – thankfully one with a very happy ending.) "Would you believe it all started when our one-year-old puppy was lost in the North Carolina mountains for 62 days?"
DELILAH'S STORY
While hiking in the mountains with her human family, Delilah startled and broke away. Gone in a flash, Delilah weathered weeks of extreme cold temperatures and record winds by sheer courage and living off the land. Michael's family and entire communities surrounded Delilah… tracking her path, setting up shelters, providing food along her trail, and keeping watch around the clock.
After 62 long days, she was rescued and brought home.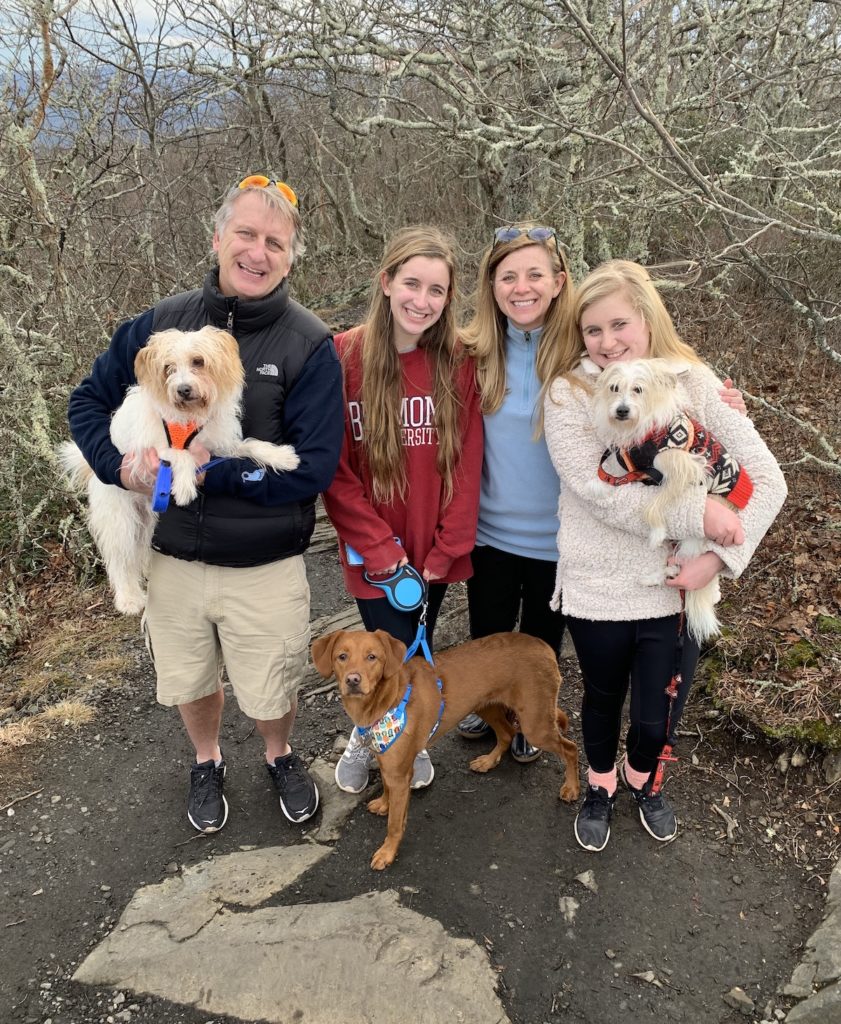 You can read the full story and see wildlife cam images an animal recovery team took of Delilah in the process of trying to safely rescue her.
Delilah's story reflects the fundamental pillars of Delilah Home – sustainability, impact, and community. The company believes in being good stewards and "paying it forward" with local and national charities that share their mission – something that Michael and his family experienced first-hand from their community. They donate a percentage of their sales to organizations like Beds for Kids and Pet Rescue.
THE IMPORTANCE OF SAFE, ORGANIC TEXTILES IN YOUR HOME
Part of the mental load of parenthood is constantly making decisions about what's best for you and your family. One of the most important decisions we make as parents involves our children's health. Research shows that organic products are healthier and safer. They do not contain the harmful toxins and chemicals that can be present in non-organic products. In an article for TIME, Dr. Alan Greene and Anna Lappé agree that choosing organic-certified foods is one of the best choices we can make.
Similarly, choosing 100% organic cotton textiles is an important step in avoiding the pesticides used on non-organic cotton crops. Non-organic cotton crops are chemically treated with toxic pesticides which then come in contact with our skin. The consumption of toxic pesticides can result in negative chronic health issues.
The reality is, what we choose to consume and the products that we come in contact with all have a vital impact on our health and the environment we live in. Today, it is easier than ever to choose organic products. Delilah Home offers organic cotton home products that make it easier for you and your family to make the switch.
WHAT YOU BRING INTO YOUR HOME MATTERS
The goal of Delilah Home is to help you create an organic safe haven in your home. As such, the company offers a full line of organic cotton sheets and towels, and is the first US company to offer an extensive collection of soft yet durable 100 percent hemp sheets.
Michael explains, "Delilah Home only produces products that are made to the most stringent standards. Our skin is our largest human organ. It's the body's first line of defense against Mother Nature's toughest elements and harmful chemicals in the environment."
"It's also full of nerves that connect us to the world around us. We feel it in every handshake and hug – human or otherwise. And we know you'll be glad that your skin is wrapped in the luxury and comfort of our home products."
If you'd love to try their amazing products, get 20% off anything at Delilah Home using promo code GREEN20.
Delilah Home's collection of high-quality, organic products are chemical free, made with 100% high-quality, certified organic cotton and held to the stringent Global Organic Textile Standard (GOTS), which prohibits the use of toxic chemicals in the manufacturing stages. 
Delilah Home partners with manufacturers who are certified. Everything is made in Fair Trade factories, where the workers are paid above a living wage and work in safe environments. Delilah Home bath towels have a pile that is luxurious to the touch and absorbs water easily. And the bed sheets and duvet covers – also made of 100 percent organic cotton – are durable and silky soft, wrapping you up in pure luxury from head to toe.
DELILAH HOME'S PARTNERSHIP WITH THE ORGANIC TRADE ASSOCIATION
In addition to his role at Delilah Home, Michael Twer is the Chairman of the Organic Trade Association's Fiber Council. The Organic Trade Association (OTA) Fiber Council works to strengthen and grow the organic fiber and textiles sector. The mission of the Council is to create a cohesive voice across fiber categories within the trade association, promote, protect the organic brand, and grow the organic fiber sector overall.
With the global organic business growing exponentially, the OTA's efforts in research, education and communication along with their membership subcommittees will give a louder voice to express concerns and protect the integrity of the organic brand. The OTA does all of these things to ensure that the environment is protected as well as you and your family.
OUTSTANDING CERTIFIED PRODUCTS FROM DELILAH HOME
Luxurious and durable, these non-toxic items will make your home feel like a spa. Here's a look at some of our favorite products.
Organic Cotton Bath Towels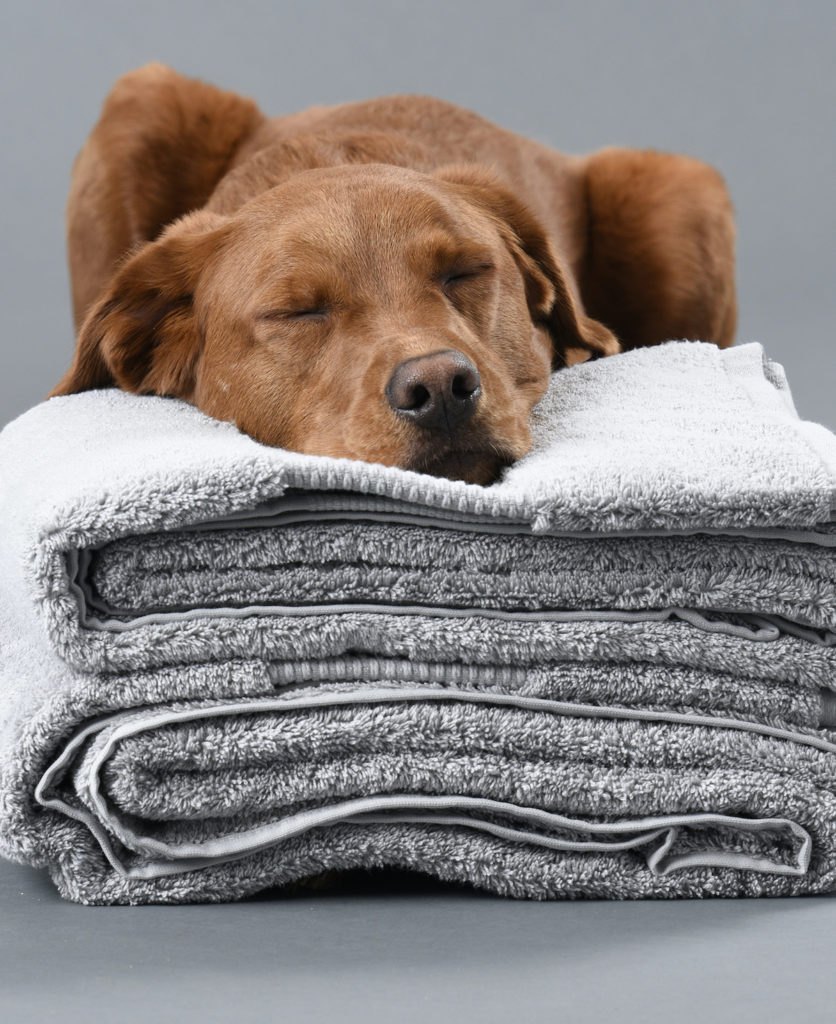 These European-crafted, pure bliss towels ranging from hand towels to bath sheets, are made from long-staple, 100% organic Turkish certified cotton, which is spun into fine yarns and loomed into long, two-ply, double loops that make the most of the fiber's extraordinary length. The result is a lofty towel with a soft, fluffy pile that feels plush yet lightweight. Extra-long loops create a luxurious surface that gives these highly absorbent towels a relaxed, welcoming style and they feel much thicker than their 700 grams per square meter (they're up to 50% thicker than most towels). 
Organic Cotton Bed Sheets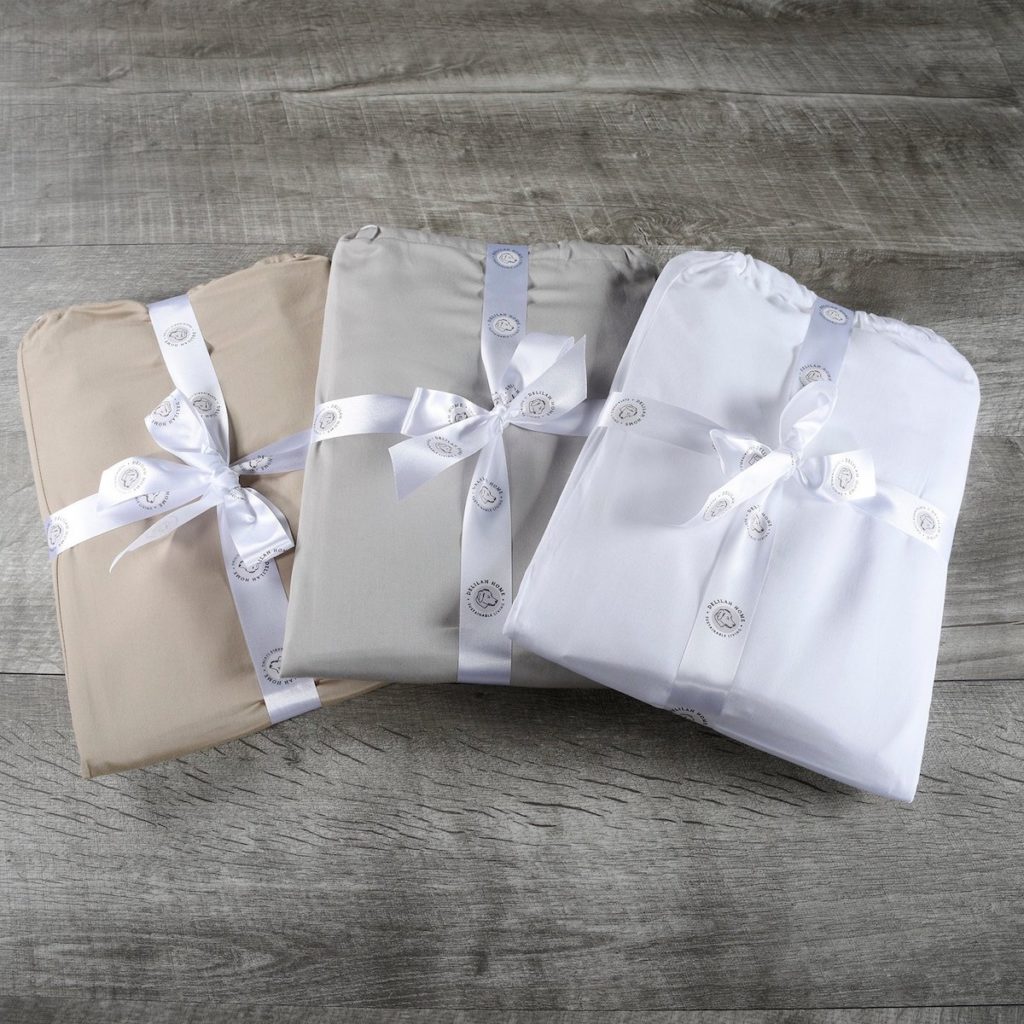 Made from 100% organic cotton, you can sleep well knowing your sheets and duvet covers are completely chemical-free. These extra soft, resort-quality Fair Trade sheets are elegant and cozy.
THE BENEFITS OF ORGANIC HEMP
"We are the first company in our industry to introduce hemp as one of these ingredients. Hemp is incredibly breathable, great for hot sleepers, is highly durable, requires half the amount of water to produce and is part of a new fiber that can revolutionize the farming community," notes Twer.
"With the legalization of industrial hemp due to the 2018 Farm Bill, hemp is being resurrected as the new "super fiber". Dating back several hundred years, hemp was the backbone of textile material we used every day. In fact, our original U.S. flag was made from hemp. George Washington was even a hemp farmer. Scientific tests reveal a 20% increase in rotation crop success for farmers who use hemp. This makes farming more attractive and profitable."
Hemp Bed Sheets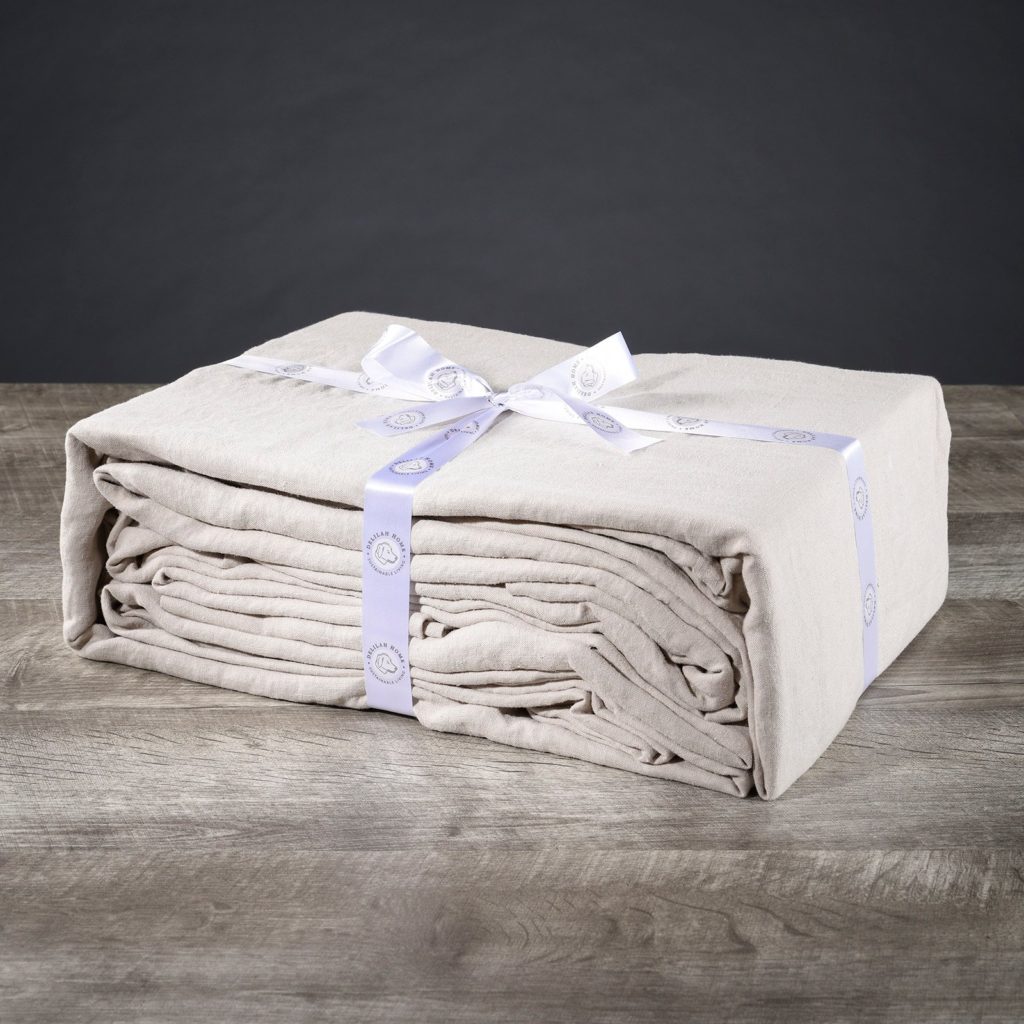 Hemp is one of the strongest and most versatile fibers, and is quickly becoming the new "linen" for today's generation. Similar to Grandma's passed down linens, the Delilah Home Hemp Bed Sheets are built to last.
The material is breathable and offers a cooling feature, which is especially important for hot or sweaty sleepers. The soft and luxurious sheets made from 100% hemp deliver an unparalleled experience in sleep and relaxation. 50% thicker than most sheets and with a 400-thread-count, they offer the ultimate natural softness.
For a limited time, Delilah Home is offering a 20% discount on all their products, using promo code GREEN20.